Table View
The Table View tool allows you view conceptual table data in an actual table, including auxiliary values that are encoded only in the instance identifiers associated with object values. In column headings, MIB Views automatically strips off the common prefix for the table and its columns for compactness (e.g. "sysOR" is stripped off from the "sysORTable" objects, which all begin with "sysOR").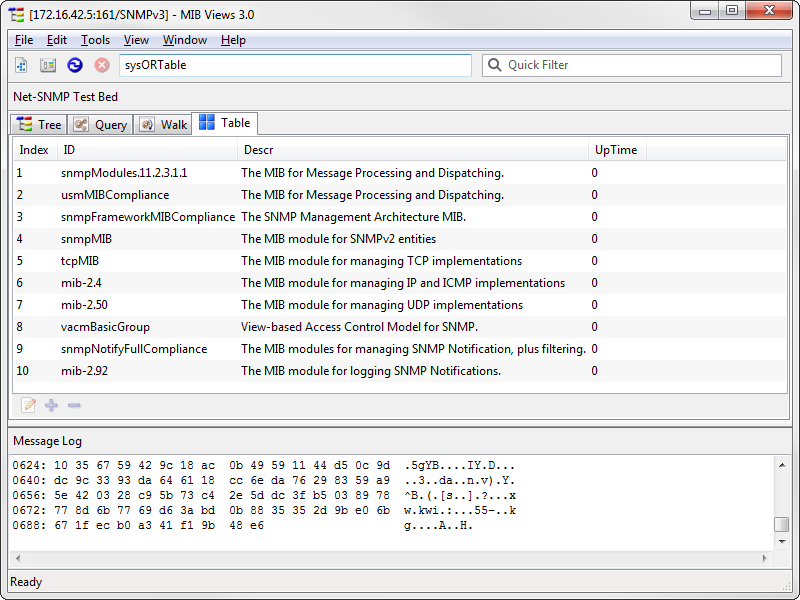 Figure - Table View
To view a table's data, enter its name or OID into the Goto entry in the Toolbar. MIB Views will scan the table, extract auxiliary values from instance identifiers, and build a tabular representation of the data.
Tip: Enter a columnar object, such as sysORDescr, to view only that column (along with values extracted from instance identifiers), rather than the entire table.