SNMP Walk
The SNMP Walk tool allows you to quickly determine all values within a specified subtree or all values provided by the agent in the current view.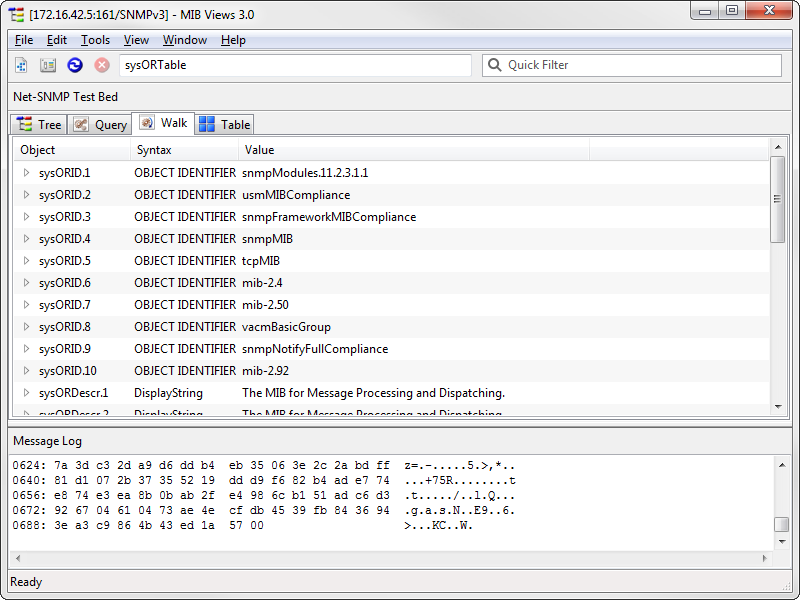 Figure - SNMP Walk
To walk a subtree, enter its name or OID into the Goto entry in the Toolbar. MIB Views will perform a simple get-next walk of the entire subtree, stopping when it reaches an object outside the tree or the end of the view is reached.
Tip: Press enter in the Goto entry without a name or OID value to walk the entire agent end-to-end.